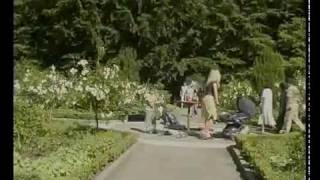 Malmö - The Green City
Pilates for riders
Malmö - The Green City

Presented by malmo.com & Scandnet AB This film about Malmö was cut & re-edited in 2013 using and older original (hence the 3:4 format) to add some current information like e.g. Turning Torso. The original film "Malmö - the City of Parks" was 25 minutes and got nice reviews by it's city's then major daily newspapers.

Pilates for riders

An instruction film ordered by "Pilates for Life". "In a smooth and easy way you will develop a body in full control and balance without stiffness and ache. Your riding will be improved and become more comfortable for you and especially for your horse. Pilates instructor Charlotte Almö has more than 30 years experience in the saddle, several years of experience as instructor and she also has a University Diploma in Equine Studies with special interest in the rider's seat."